An international marine biology course entitled "Shikishi Hatai International Marine Biology Course 2017" was held at the Asamushi Research Center for Marine Biology, Graduate School of Life Sciences, Tohoku Univeristy (5th-13th July, 2017 ). Three instructors were invited from abroad Universities and one instructor was invited from a domestic institution. This marine biology course was held to nurture future biologist with strong leadership and global view like
Dr. Hatai Shinkishi
, who was the first director of Asamushi Marine Biological Station, Tohoku University and the founder of Palau Tropical Marine Biological labolatory and also significantly contributed to the international science community.
The instructors were followings
Dr. Katrine Worsaae (Department of Biology, University of Copenhagen, Denmark)
Dr. Shinta Fujimoto (Asamushi Research Center for Marine Biology, Japan)
Dr. Amro Hamdoun (Scrips Institute of Oceanography, United States)
Dr. Alexander McDougall (Villefranche-sur-mer, France)
Dr. Hoshi Motonori (Professor Emeritus, Tokyo Institute of Technology, Japan)
Four students from Europe, five students from Southeast Asia, two students from Japan have participated and took the introductory courses and advanced courses of meiobenthology (Dr. Worsaae, Dr. Fujimoto), developmental biology of ascidians (Dr. McDougall), mechanisms of development and protection in sea urchin embryos (Dr. Hamdoun). In addition, Dr. Hoshi gave a keynote lecture entitled "Marine Biological Stations: Yesterday, Today and Tomorrow".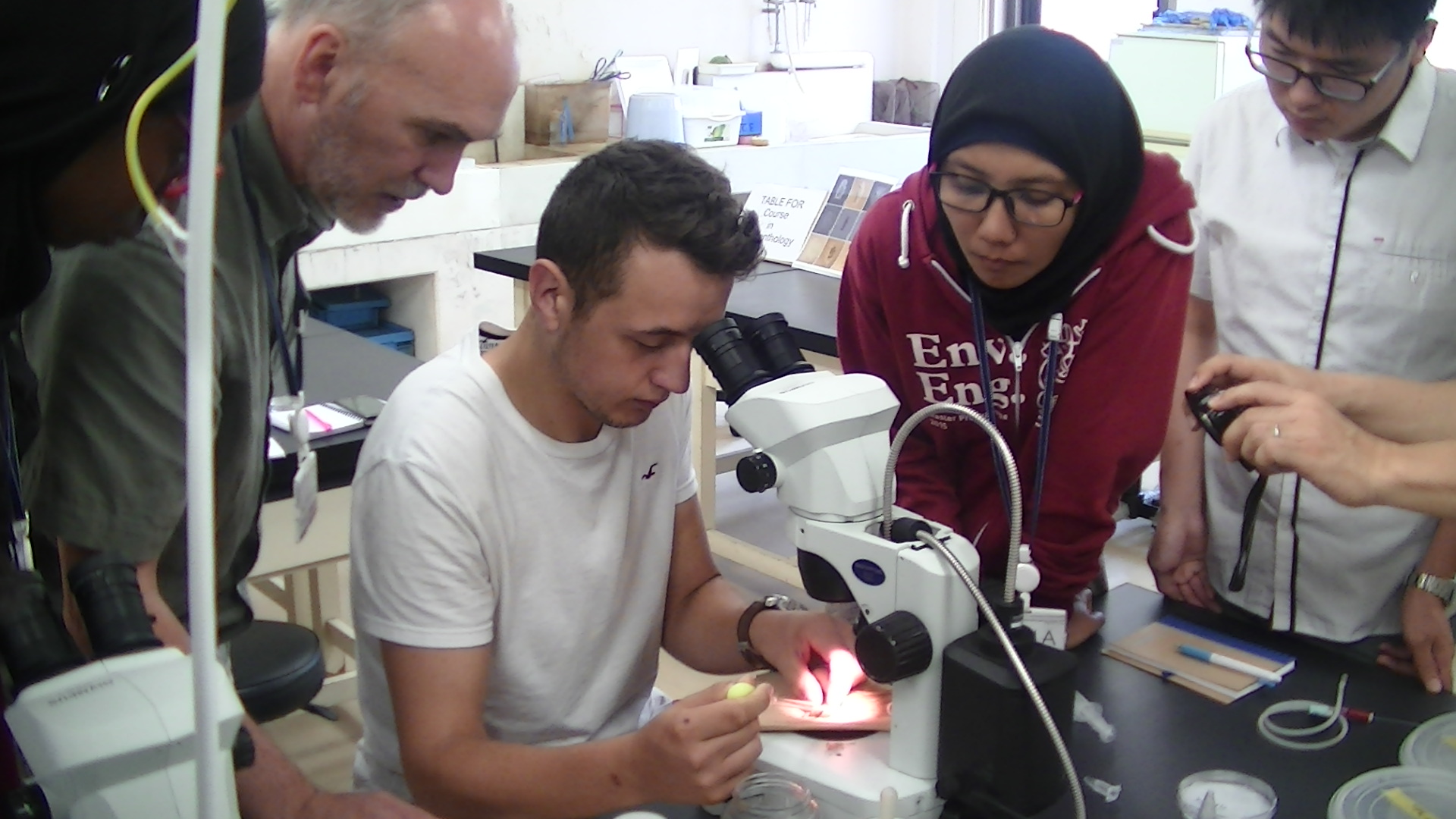 Dissection of ascidian (Ascidiella aspersa) and collection of the eggs and sperms
In the excursion, participants and lecturers visited "Hirosaki castle" and "Hirosaki apple park" and learned the traditional Japanese culture as well as agriculture of apple, of which Aomori prefecture is the largest producer in Japan. In Asamushi, which is a spot of scenic beauty and commands a view of Mutsu-bay, participants enthusiastically worked on the courses and enjoyed cultural exchanges among their countries.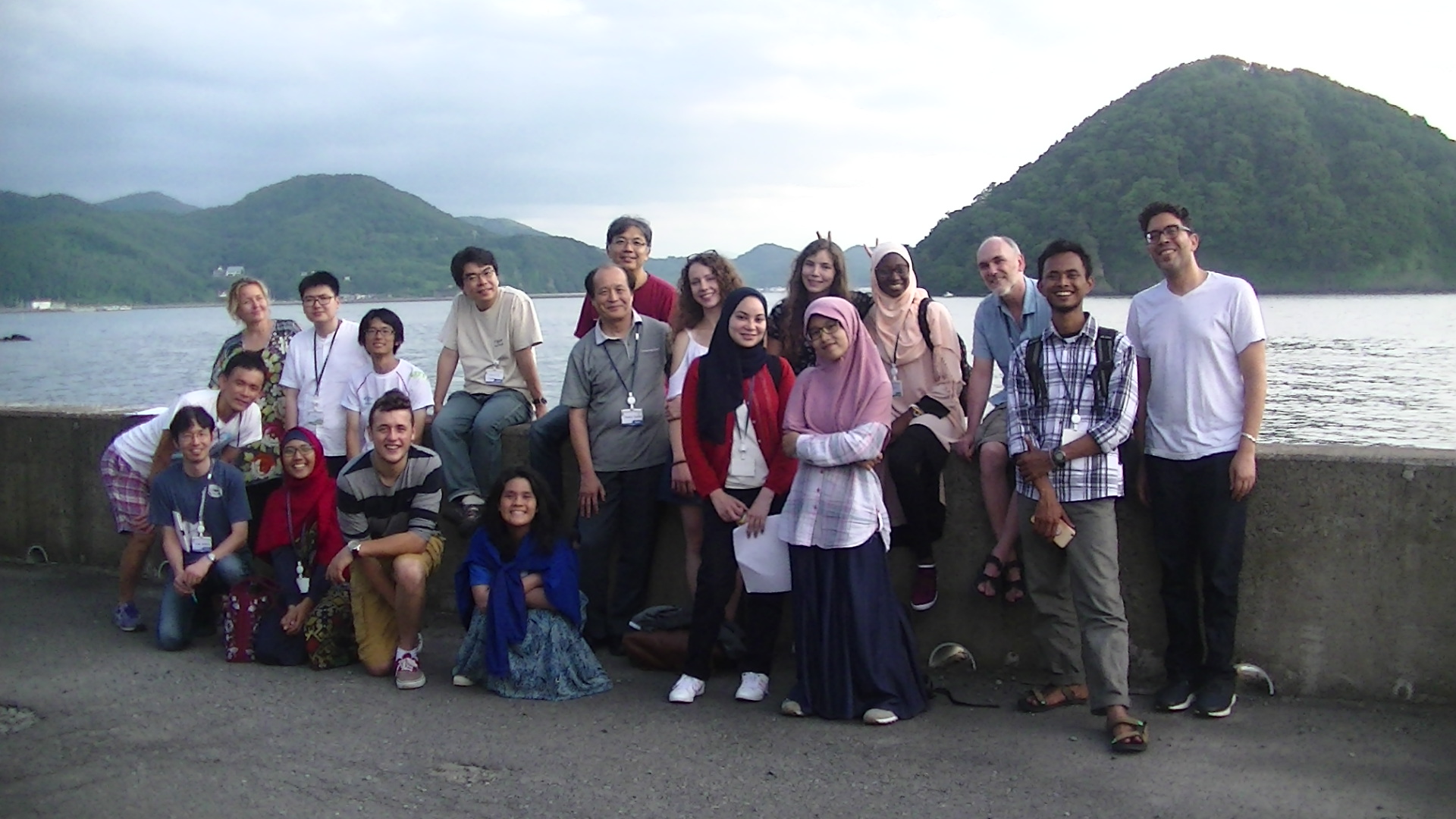 A group photo of the participants, lecturers and staffs with Asamushi sea in the background